AuthorBuzz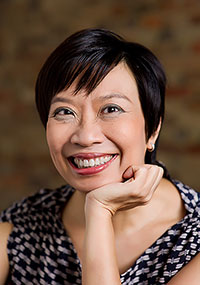 Ovidia Yu
Dear Reader,
Tensions rise in 1936 Singapore when a dead Englishman is found covered in juice from the betel nuts chewed by locals.  Afraid of Colonial backlash (and hoping for a story), Chen Su Lin plunges into the investigation against Inspector Le Froy's advice.
I based Su Lin very loosely on my grandmother who wanted to be a journalist, ended up a teacher, and loved stories.
If you'd like a look at murder in Colonial Singapore, please email me at 
ovidiabookwriter@gmail.com
 for a chance to receive one of five free copies!
Ovidia Yu
www.OvidiaYu.com