AuthorBuzz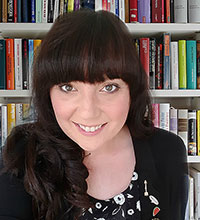 Samantha Young
Dear Reader,
When I finished writing AS DUST DANCES I knew the hero's sister Autumn not only needed her own story but deserved something truly magical. Is there anything more exciting and tumultuous than an instant love connection? Not only did I get the chance to unite reader favorite Autumn with Grayson King — a sexy, loving, alpha hero — I got to do it in the beautiful world of Kristen Proby's Big Sky series. I hope when you dive into their story you feel the joy I felt writing it!
Please write to
1001DarkNights@gmail.com
for a chance to win one of five copies.
Happy reading!
Monica
www.1001DarkNights.com
AuthorSamanthaYoung.com