AuthorBuzz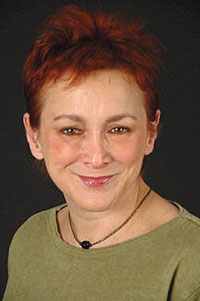 Sharyn Wolf
Dear Reader,
LOVE SHRINKS is the story of a marriage counselor and self-help author who can't keep her own marriage together. For twenty years, as a "relationship expert," I helped revitalize the marriages of countless couples. But while I was on Oprah instructing couples how to "stay lovers for life," I was coming home every night to a failed marriage of my own.
My husband and I couldn't cooperate to buy furniture. We rarely shared a meal. And, we only had sex three times in thirteen years. Still we held on, two good people locked in a bad marriage.
I wanted to write this book to sort out my own failed marriage—a kind of therapy. Working with my patients as I went through my own divorce, I came to realize two things. The first is that those who do the healing also receive healing. My patients healed me. The second is that love isn't always meant to last a lifetime, but you can celebrate the moments that deserve celebration. Then, by truly understanding my own part in what went wrong, I was able to move on to a richer life. I hope that when readers take this journey with me, they might find resonance in my story, and perhaps some of their own healing.
Send an email to
marketing@sohopress.com
to enter to win one of 5 signed copies of the book. Please do email me at
sharynwolf@aol.com
. I'd be delighted to call in to your next book club meeting.
Best,
Sharyn Wolf
LOVE SHRINKS