AuthorBuzz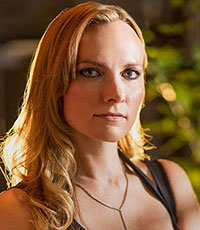 Meredith Wild
Dear Reader,
With thirteen romances under my belt, I was eager to challenge myself to write something with a slightly different rhythm. In a way, stepping into suspense gave me permission to create a world that was more intense than anything I'd written before — more dangerous, more disturbing and rich with opportunities for my characters to be challenged and grow. The Red Ledger Series, a tale about Tristan Red, an assassin whose newest mark, Isabel Foster, is also a long lost lover, allowed me to do that.
I'm giving away five books. Write 
info@meredithwild.com
for a chance to win!
Meredith Wild
www.MeredithWild.com