AuthorBuzz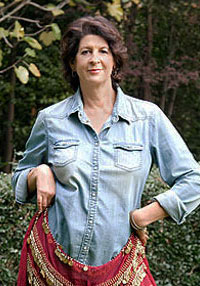 Sharon Weil
Dear Reader,
Mismatched lovers become unlikely rebels in DONNY AND URSULA SAVE THE WORLD, when a plot by an agribusiness giant threatens the world's food supply and Mother Earth herself...and all because Ursula had her first orgasm!
The funniest wild-romp, romantic mishap-adventure about love, sex, courage, and GMOs you'll ever read. "...a fertile cross between Tom Robbins, Kurt Vonnegut, and
Mr. Toad's Wild Ride
." —Amazon Reader
I'm giving away 5 signed copies. Write me at
donnyandursula@gmail.com
for a chance to win.
Sharon Weil
www.DonnyAndUrsula.com