AuthorBuzz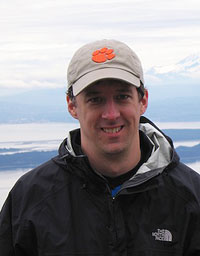 John Warner
Dear Reader,
In my novel, THE FUNNY MAN, we see a comic go from being a reasonably happy nobody to a miserable global celebrity. At the peak of his fame, he manages to destroy everything. He loses his family, wrecks his career, and finds himself on trial for shooting an unarmed man six times.
When the Charlie Sheen meltdown happened earlier this year, my editor, Mark, joked that we should move up the publication date—that it would be just the kind of timely thing to peg the book to if it were out now.
I don't know that we'll see an implosion of Sheen-like magnitude again this year, but if our culture of celebrity has taught us anything, it's this: that somebody famous going on a bender at any given time is inevitable. That as much as we love our celebrities, we love watching them destroy themselves even more.
For a chance to win one of five free copies, email:
mdoten@sohopress.com
Best,
John Warner
THE FUNNY MAN