AuthorBuzz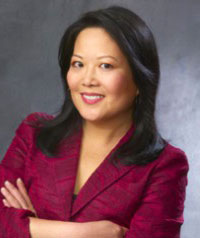 Melissa Tagg
Dear Reader,
Have you ever felt like an outsider looking in? I have, and that inspired me to write my debut novel, THE PARTNER TRACK, about a young Asian American woman poised to become the first female minority partner at a prestigious and powerful law firm. But when an incident at the firm threatens its reputation, Ingrid's "outsider" status is suddenly thrown into sharp relief, and she must decide whether the prestige of partnership is ultimately worth risking the American Dream that is finally within her reach.
Susan Cain,
NYT
bestselling author of
QUIET: The Power of Introverts in a World That Can't Stop Talking
says about my novel: "Smart, incisive, and fast-paced, THE PARTNER TRACK is a sparklingly readable look at the inner workings of a Wall Street law firm... I did not want to put this book down."
I'm giving away 5 copies. Write me at
helenwan1@yahoo.com
for a chance to win one!
Thank you so much,
Helen Wan
www.HelenWan.com