AuthorBuzz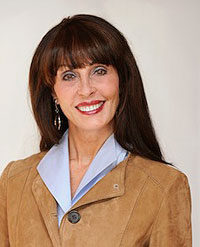 Shea Vaughn
Dear Reader,
"I'm grateful my mom took the time to share her passion in this book; her work ethic and optimism have always inspired me." -Actor Vince Vaughn
If you have questions about your life or aspire for something more, my book SHEA VAUGHN'S BREAKTHROUGH offers you inspirational and practical answers. Wouldn't it be great if you could just shoo away stress or find a way to fill every corner of your life with wellness? BREAKTHROUGH demonstrates the value of the SheaNetics 5 Living Principles, the lessons learned along life's way and the positive prospect that what works for one person may work for anyone who will Embrace It, Own It, Live It ® ...!
I am a fitness expert and wellness coach with a lifetime of mind-body experience and the founder of SheaNetics®, I hope you'll visit my website,
www.SheaNetics.com
and sign up for my monthly newsletter. I'll also be giving away five books to the first five people who write me at
info@sheanetics.com
.
Be happy, be well, be inspired,
Shea
www.SheaNetics.com