AuthorBuzz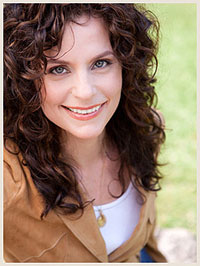 Jessica Maria Tuccelli
Dear Reader,
October 29, 1941. Ella McGee sits on a bus bound for her Southern hometown. Behind her in Washington, D.C. lie the broken pieces of her parents' love story — a black father drafted, an activist mother of Cherokee and Scotch-Irish descent confronting racist thugs. But Ella's journey is just beginning when she reaches Hopewell Country, and her disappearance into the Georgia mountains unfurls a rich tapestry of family secrets, heartbreak, and fierce, fierce love spanning a hundred years.
The
Southern Independent Booksellers Alliance
named GLOW an Okra Pick — their highest recognition.
Write to me at
info@jessicamariatuccelli.com
for a chance to win 1 of 5 copies of GLOW!
Thank you,
Jessica Maria Tuccelli
JessicaMariaTuccelli.com