AuthorBuzz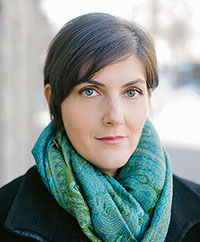 Erika Swyler
Dear Reader,
Have you ever had a book that changes everything come into your life?
In my debut novel, THE BOOK OF SPECULATION, an old book arrives one day in June on the doorstep of librarian Simon Watson. Fragile and water damaged, the book is a log from the owner of a traveling carnival in the 1700s, who reports strange and magical things — including the drowning death of a circus mermaid. Since then, generations of "mermaids" in Simon's family have drowned — always on July 24, which is only weeks away.
I hope THE BOOK OF SPECULATION finds its way to you. I'm giving away five books — email
thebookofspeculation@gmail.com
for a chance to win!
Erika Swyler
www.ErikaSwyler.com