AuthorBuzz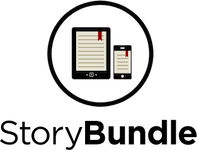 StoryBundle
Dear Reader,
Introducing you to the
ebook Holiday Bundle
! A fun way to buy a big bunch of 8 ebooks, in a multitude of flavors, for a very low price that you set!
The titles showcased in the bundle represent genres such as traditional fantasy, medical thriller, non-fiction, supernatural horror, murder mystery, urban fantasy, and historical adventure, which makes the bundle the perfect gift for every kind of reader (including yourself)!
The bundle includes these amazing books: Doug Clegg's THE HOUR BEFORE DARK, M.J. Rose's THE HALO EFFECT, F. Paul Wilson's great medical thriller, and more - including, of course, a humorous zombie book. Because don't the holidays deserve funny Zombies?
Check out the complete package here:
The Holiday Storybundle
Happy Holidays & Happy Reading!!!