AuthorBuzz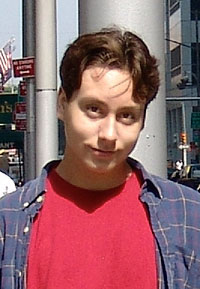 Galen Stoller
Dear Reader,
From tragedy to transcendence, MY LIFE AFTER LIFE is the posthumous account of a talented teen, Galen Stoller, killed in a train accident, who then establishes communication with his father to tell of his experience, in a new dimension, for both those he left behind and for all who need to understand there is no death.
Praise for MY LIFE AFTER LIFE:
" An extraordinary path into the mysteries of mind and spirit." — Paul Trachtman, Editor-at-Large,
Smithsonian
Magazine
"Mesmerizing! A bold, courageous exploration of the infinite reaches of consciousness and the eternal, enduring power of love." —Larry Dossey, MD, author of
Healing Words
" ...the ring of truth beyond rational understanding. This story will provide much-needed solace for those facing profound loss." - Christiane Northrup, MD, author of the
New York Times
bestsellers
Women's Bodies, Women's Wisdom
For a chance to win one of five free, signed copies, please contact me, Galen's dad, through
www.DreamTreaderPress.com
.
Paul Stoller
www.my-life-after-life.com