AuthorBuzz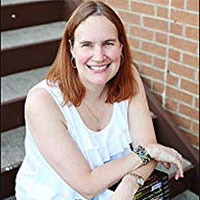 Susan Stoker
Dear Reader,
After the Delta Force Heroes series ended I really wanted to give the commander his Happily Ever After. And since he's in charge of both the old and new team of Deltas it was a perfect bridge between the two series. And Truck's sister was a perfect heroine. She suffers from anxiety, which so many people out there also are afflicted with.
I love writing stories where everyone, no matter who they are, find love. Enjoy!
Please write to
1001DarkNights@gmail.com
for a chance to win one of five copies.
Susan Stoker
www.1001DarkNights.com