AuthorBuzz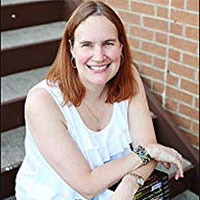 Susan Stoker
Dear Reader,
I like to have my characters meet under... let's say some anxiety inducing circumstances. Like during a plane hijacking, or when passing out during a skydiving expedition, or while being stuck in an elevator. And, in SECURING JANE, when a bomb is delivered to a military base.
There's something about falling in love, nail biting drama, and heart pounding action that I just love. But one thing is certain...there is always an HEA at the end of every book I write.
Please write to
1001DarkNights@gmail.com
for a chance to win one of five copies.
Susan Stoker
www.1001DarkNights.com