AuthorBuzz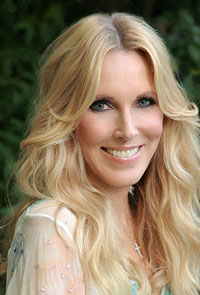 Alana Stewart
Dear Reader,
Many believe I have lived a charmed life as a former model and wife of celebrities, George Hamilton and Rod Stewart. But it's my less-publicized experiences—poverty, abandonment, drug addition, and violence—that have truly shaped me, and set me on a journey toward healing through AA, therapy, and spirituality, which especially helped me through the death of my friend, Farrah Fawcett. I share my challenges, heartache, and recovery in Rearview Mirror to help anyone trying to make sense of their struggles in their search for peace.
Please email
vanguard.intern@perseusbooks.com
with any questions or book copy requests.
Alana Stewart
RearviewMirrorMemoir.com