AuthorBuzz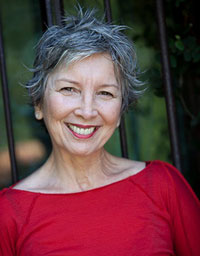 Rochelle Staab
Dear Reader,
My first novel WHO DO, VOODOO? is a witty murder mystery with a twist of voodoo: mysterious tarot cards, a cursed spell book, and a falsely accused team of best friends, psychologist Liz Cooper and Religious Philosophy Professor Nick Garfield, in an unlikely partnership to hunt down the killer of a voodoo initiate.
Praise for WHO DO, VOODOO?:
"Didn't need my crystal ball to see into the future of this wonderful debut. A sexy, funny, and engaging whodunit set in Tinsel Town, WHO DO, VOODOO? is a winner." — Lesley Kagen,
NY Times
Bestselling author of
Good Graces
"A spellbinding blend of voodoo and tarot traditions, WHO DO, VOODOO? is a superlative supernatural mystery." — Cleo Coyle, author of the national bestselling Haunted Bookshop and Coffeehouse Mysteries
"Whoo hoo! Smart, sophisticated and utterly spellbinding. This magical mystery is captivatingly clever, completely charming, and compelling from its irresistible beginning to its unpredictable end. (Who do loves it? I do!)" — Hank Phillippi Ryan, Agatha, Anthony and Macavity winning author
I'm giving away five signed copies plus a 2-pc. box of Godiva—a piece for you and your sweetie, or both pieces for you because you deserve it. Contact me through
www.RochelleStaab.com
. Write "Buzz" in your email header to be included in the drawing.
My very best wishes and good reading!
Rochelle Staab