AuthorBuzz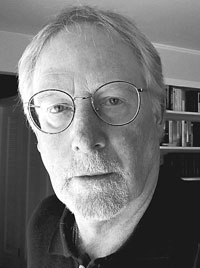 John Smolens
Dear Reader,
My new novel QUARANTINE is set in 1796, when a trading ship brings a deadly fever to Newburyport, Massachusetts. The ensuing quarantine results in lawlessness, religious fanaticism, and black market activities as the seaport struggles to survive a mysterious, invisible malady.
Like freebees? I'll mail 10 copies of the Advance Reader Copies to readers (selected at random) who contact me at
jsmolens@nmu.edu
and I trust that you'll help spread the word about QUARANTINE. My last book THE SCHOOLMASTER'S DAUGHTER is also out in PB.
Thanks,
John
www.JohnSmolens.com