AuthorBuzz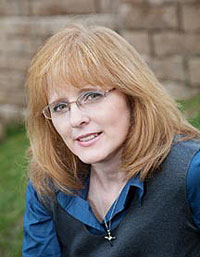 Jill Eileen Smith
Dear Reader,
Bathsheba's story is one of misplaced longings and life-altering choices. Like many women even today, Bathsheba came from a military household. Her father and her husband were both captains in King David's elite forces, which probably meant they saw a fair bit of action, leaving Bathsheba often alone.
For a woman of her day with no children at that time, her husband's absences were great breeding ground for discontent. For David's part, he had reached the pinnacle of his career and grown accustomed to wealth and power. Her loneliness and his arrogance led to some devastating choices. In the end, both of them had to learn the redemptive power of God's grace and the true meaning of love.
For accompanying guides to BATHSHEBA, visit the series' website at
www.TheWivesOfKingDavid.com
. Follow the author's blog at
www.JillEileenSmith.com
.
Jill Eileen Smith