AuthorBuzz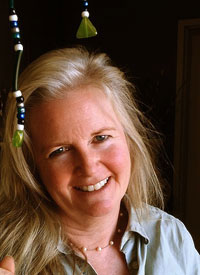 Holly Goldberg Sloan
Dear Reader,
I write books to understand my own life. And I hope that when I tell a story it will have meaning in your life as well.
I have found that laughter can exist in the same space as sorrow. It is part of the same process. It is a release.
COUNTING BY 7S is the most personal story I have ever told, which is not to say that it is my own narrative, but I understand the people I'm writing about and I have tried to make them characters that will live on once you've put the book down.
I'm giving away five books. Write to me at
DianaLogan85@gmail.com
for a chance to win!
Thanks for reading!
Holly Goldberg Sloan
www.HollyGoldbergSloan.com