AuthorBuzz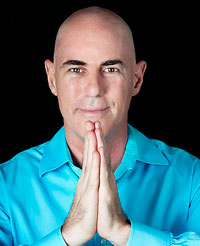 Peter Sklivas
Dear Reader,
Seeking divine inspiration? Here's a tantric love story for the yogi in your life.
TE SECRET OF ENDURING LOVE: YOGA ROMANCE OF DAMAYANTI AND NALA is a 21st century retelling of an ancient Vedic tale from India. Brimming with romance, this delightful tantric love story offers an engaging introduction to yoga as a powerful tool for transformation and love.
Email me at
petersklivas@gmail.com
for a chance to win one of five signed copies.
Om Shakti Om ... Om Shiva Om
Peter Sklivas
www.HotCoreYogaPress.com