AuthorBuzz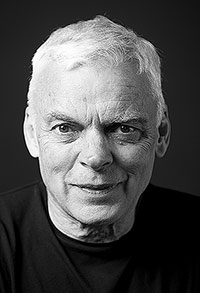 Graeme Simsion
Dear Reader,
A few years ago, my wife's ex-boyfriend from England came to visit for a few days. We got on fine, but I thought..."What if?" And that was the inspiration for THE BEST OF ADAM SHARP.
It's not a simple love story like
The Rosie Project
— things get complicated when you're older. But you should recognize the male point of view, the humor, and, hopefully, the heart. And it has a classic rock soundtrack.
Sincerely,
Graeme Simsion
THE BEST OF ADAM SHARP