AuthorBuzz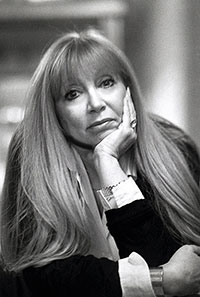 M.J. Rose
Dear Reader,
In my most recent novel, a young female architect in post-World War II Manhattan stumbles upon a hidden treasure — a stunning silver tiara, stripped of its jewels — and so begins a journey to discovering her mother's life during the fall of the Romanovs.
Told in alternating points of view, two stories unfurl. In 1915, young Sofiya Petrovitch, friend of Grand Duchess Olga Nikolaevna, tends to wounded soldiers in a makeshift hospital within the grounds of the Winter Palace in St. Petersburg and finds the love of her life.
In 1948 New York her now grown daughter, Isobelle Moon, works to break through the rampant sexism of the age as one of very few women working in a male-dominated profession and discovers far more about love and family than she ever hoped for as she works to solve the mystery of the Romanov tiara (which is based on an actual Romanov artifact that is, to this day, still missing)... and how it is that her mother came to possess it.
"Filled with strong female characters, striking plot twists, and heartrending romance, Historical fiction at its very best. I highly recommend it." — Fiona Davis,
New York Times
-bestselling author author of
The Lions of Fifth Avenue
"This is the book we all need now. In this lush, romantic, expertly-crafted tale of hidden jewels and family secrets, M.J. Rose transports us to 1915 Russia and 1948 New York, to entwine the lives of two strong women. I disappeared into this story and didn't want to come back." — Wendy Webb, bestselling author of
The Haunting of Brynn Wilder
Happy Reading,
M.J. Rose
www.MJRose.com