AuthorBuzz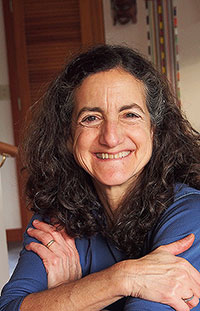 Abbe Rolnick
Dear Reader,
Long before the recent devastating hurricanes, Puerto Rico's fate was sealed...  
When a prostitute is beaten, no one realized that this seemingly minor event will light a fuse that blows apart the old, corrupt social order. Pursuing healing of the wounded young woman and other poor workers, community members become targets of ruthless entrepreneurs planning to reap big profits while despoiling the island's rich environment.
RIVER OF ANGELS: GENERATION OF SECRETS; BOOK 1
"Rolnick weaves a story of tangled relationships and intrigue on a tropical island...where everyone struggles." —Chuck Robinson, Co-owner, Village Books, Bellingham, WA
"The sights and smells are rich in themselves, but the characters are what make this book come to life... with cultural nuances, facts, and stories... All are treated with a combination of respect, curiosity, wonder, and affection that ensures they will endure." —Joan Arioldi, Whatcom County Library Director
Email me to win one of five signed copies at
abbe@abberolnick.com
.
Enjoy reading,
Abbe
www.AbbeRolnick.com