AuthorBuzz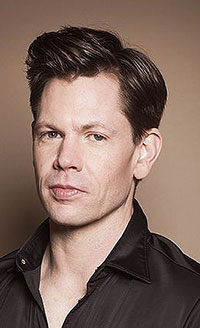 C. Travis Rice
Dear Reader,
I'll be honest. I wasn't the biggest high school fan. I was a gay theater kid in a school where football was king. That's why so much of my heart belongs to Naser Kazemi, one of the heroes of my second Sapphire Cove novel, SAPPHIRE SPRING. High school's pretty difficult for everyone. It's even harder if you're queer. Years ago, that was Naser's story. Every morning he'd have to pluck up all his courage just to walk to first period each morning, enduring taunts and insults about his sexuality along the way. Because for every Naser there's a Mason Worther, a gorgeous, arrogant jock who puts other people down to make himself feel better about his own insecurities and secrets.
But what if the real story between the Nasers and the Masons was more complicated than meets the eye? A story in which time, maturity and a desire to grow as human beings gave the Nasers and Masons of the world a chance to explore the true nature of their conflicted feelings for each other. A story in which repressed desires come roaring to the surface after years of denial, gathering both men up into a life changing romance. That's SAPPHIRE SPRING in a nutshell. If you read SAPPHIRE SUNSET, you've already met Naser. But I knew when I first wrote him that he had his own story to tell and his own happily ever after to find. That's why SAPPHIRE SPRING stands on its own.
It's time for Naser to give love a chance with the last person he ever expected to find it with... and I hope you'll give SAPPHIRE SPRING a chance too.
Love,
C. Travis Rice
www.ChristopherRiceBooks.com