AuthorBuzz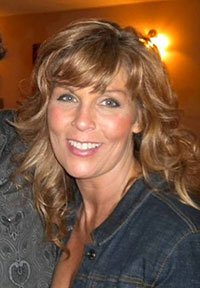 Kimberly Raye
Dear Reader,
I'm Texas born and bred so this new series is near and dear to my heart. Meet the Tuckers and the Sawyers, feuding Texas families who've shed more blood and created more chaos than any Hatfield or McCoy, and all because of a moonshine recipe created by the patriarchs of each family.
Find out what happens when Callie Tucker's grandfather dies and leaves her a load of debt and she joins forces with arch enemy Brett Sawyer to help her find the recipe for the legendary Texas Thunder.
I'm giving away five books! Write
KimberlyRaye@satx.rr.com
for a chance to win!
Kimberly Raye
www.KimberlyRaye.com