AuthorBuzz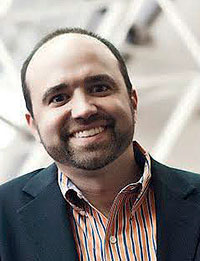 Joe Pulizzi
Dear Reader,
I've written five marketing books over the past decade and always wanted my wife to read one. Unfortunately, she wasn't interested. She loved thrillers. So, I made it a mission to write a book she would love.
My wife was the first reader of THE WILL TO DIE and, thankfully, she devoured it. It's the story of Will Pollitt, who, after the death of his father, comes back to his hometown to take over his father's funeral home business. Digging into his father's past he uncovers a killing conspiracy that nearly brings him to his knees.
I'm giving away five books. Write to me for a chance to win a copy of my book:
joe@zsquaredmedia.com
.
Joe Pulizzi
www.JoePulizzi.com