AuthorBuzz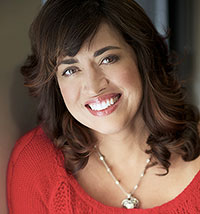 Jennifer Probst
Dear Reader,
Do you remember your first love?
BEGIN AGAIN is the story of Chloe and Owen, who believed they were each other's forever love but ended up in heartbreak.
Until Owen returns. And this time he's ready to be the man worthy of Chloe's love. He just needs to convince her to open her heart one more time.
I believe second chances make powerful love stories. I hope you enjoy their emotional journey as they learn from the past and begin again.
Please write to
1001DarkNights@gmail.com
for a chance to win one of five copies.
Jennifer Probst
www.1001DarkNights.com
(Photo Credit: Matt Simpkins Photography)