AuthorBuzz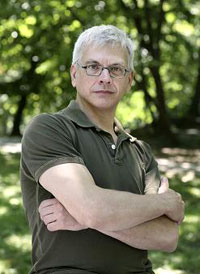 Kim Powers
Dear Reader,
Years ago, I saw the Brad Pitt movie
Seven
and it scared the life out of me.
I wanted to write a mystery like that — a smart thriller, minus the gore, with riddles and a hero you ache for. DIG TWO GRAVES is that book — about an Olympic hero whose daughter is kidnapped.
Mystery queen Deborah Crombie calls it a "gripping, can't-put-it-down read." Adri Trigiani has called my work "personal and powerful". Diane Sawyer has called it "riveting."
My hero has to solve the 12 Labors of Hercules, so tell me 12 fun things about yourself to win a free copy! Reach me at
kim@kimpowersbooks.com
.
See you between the covers!
Mr. Kim Powers
KimPowersBooks.com