AuthorBuzz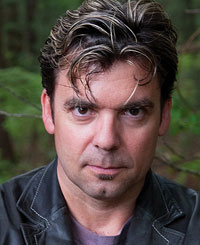 M. William Phelps
Dear Reader,
People have asked me why I chose to write about the gruesome, incredibly sad (they all are) murder of four teens in Texas.  A major reason was the fact that I have children the same age as the victims in this case. I was immediately drawn to the father of one of the victims—a man who was determined to solve the case, even if he had to do it himself. Putting myself in his shoes, I knew I would have done the same thing. When I interviewed him, through his tears he said something I'll never forget: "As my daughter was fighting for her life, all I could think about was her calling out my name...and I wasn't there to help."
That crushed me.
With this book, I hope to show that light can overcome darkness, as long as good people remain steadfast in their fight against evil.
M. William Phelps
NEVER SEE THEM AGAIN
"Phelps is the Harlan Coben of real-life thrillers."—Allison Brennan,
New York Times
bestselling author of
Fear No Evil
  "An unblinking account of how four American teenagers lost their lives in the most violent way, how their families have suffered, and how an unlikely individual was responsible for causing this terrible crime."—
Library Journal