AuthorBuzz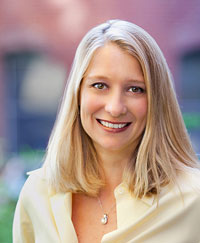 Mari Passananti
Dear Reader,
Zoë thinks her world will implode when her fiancé dumps her. After a decade off the market, Zoë feels like a teenager about to be eaten alive by the New York dating scene. Enter Oscar. He's handsome, charming, attentive and rich — the perfect boyfriend. But does he harbor a dark secret? Or will Zoë torpedo her newfound happiness by indulging a far fetched suspicion?
THE HAZARDS OF HUNTING WHILE HEARTBROKEN will strike a chord with any woman who's ever allowed herself to think, "My life would be perfect if I could just meet the right guy."
I'm giving away five books. Write to me at
Mari@MariPassanantiBooks.com
for a chance to win!
Mari Passananti
MariPassanantiBooks.com