AuthorBuzz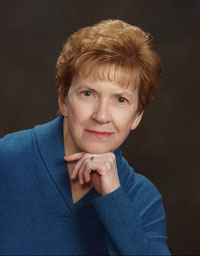 Sandra Parshall
Dear Reader,
Veterinarian Rachel Goddard can't stand by while animals suffer — and she feels equally driven to act if she believes a child is mistreated. In UNDER THE DOG STAR, she makes deadly enemies when she scrambles to save feral dogs wrongly accused of killing a prominent doctor, and at the same time becomes entangled in the sad lives of the doctor's adopted children.
This fast-paced mystery, praised by
Kirkus Reviews
for "spine-chilling tension from cover to cover," is also a story about the meaning of family, the power of compassion, and the duty we have to the animals that share our lives.
Award-winning author Deborah Crombie calls it a "tense and compelling entry in one of my favorite series" and adds, "Believable, sympathetic protagonists; a beautifully evoked setting; a haunting crime — UNDER THE DOG STAR is one of the un-put-down-able reads of the year."
To enter a drawing for one of five free copies, e-mail me through my website,
www.SandraParshall.com
, and put BOOK DRAWING in the subject line.
Best wishes,
Sandra Parshall