AuthorBuzz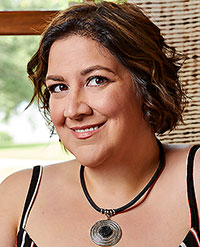 Laurelin Paige
Dear Reader,
This year, I had the opportunity to return to one of my favorite couples, JC and Gwen from the Found Duet. They are some of my most passionate characters, people who love each other deeply and have the most amazing chemistry. The foundation of their relationship's based on sex, so I wondered what came next... after kids, when life got the better of them.
THE OPEN DOOR is a sexy, edgy, very romantic story about two people anchored to each other in every way, who want to explore the boundaries of that love in a safe, consensual setting. I loved writing it and think you'll love reading it. It's not necessary to have read anything previously.
Please write to
1001DarkNights@gmail.com
for a chance to win one of five copies!
xoxo,
Laurelin
www.LaurelinPaige.com
www.1001DarkNights.com