AuthorBuzz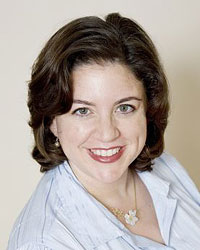 Diana Orgain
Dear Reader,
From the Bestselling author of
Motherhood is Murder
comes the next installment in The Maternal Instincts Mystery Series, FORMULA FOR MURDER.
Sleuth and first-time mom Kate Connolly and her baby are the victims of a hit-and-run. They track the assailant to the French consulate and get le cold shoulder – but not before noticing a pair of reporters. When the body of one of the reporters is found in Golden Gate Park, Kate will uncover a plot that's dirtier-and far deadlier-than any diaper.
Diana will be raffling off a luxurious handmade baby hat from Libraknits to one lucky winner and also five free autographed copies of FORMULA FOR MURDER, for a chance to win email
info@dianaorgain.com
. To read the first chapter, go to
www.DianaOrgain.com
or visit Diana at
www.facebook.com/DianaOrgain
.
Diana Orgain