AuthorBuzz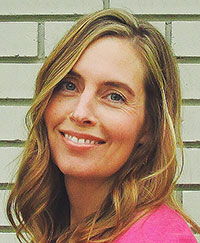 Ella Joy Olsen
Dear Reader,
Imagine a century-old house, the walls full of secrets. ROOT, PETAL, THORN is a braided story about five women who inhabit this same historic home across the decades.
After her husband's death, young mother Ivy Baygren continues to renovate her beloved bungalow — alone. As she uncovers clues left by occupants past, from a half-embroidered sampler to buried wine bottles, Ivy learns that every story holds some sadness, but hope blossoms.
RT
Book Reviews, 4.5 Stars Top Pick.
Email
ella@uslms.com
for a chance to win one of five signed copies!
Ella Joy Olsen
www.EllaJoyOlsen.com