AuthorBuzz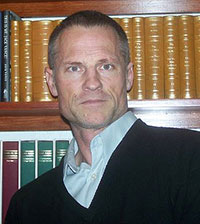 Rick Ollerman
Dear Reader,
Stalking is the only known predictor of murder: so how far would you go to protect your love one? Could you do it without throwing away your own life?
Jeff Prentiss is a cop in trouble as he tries to do the right thing when other people want him to keep quiet. When he asks a courtroom, "Why is it the only people NOT sworn to tell the truth in a court of law are the lawyers?" things go from bad to worse.
His wife leaves. His job is at risk. His beautiful lawyer tries to save him from himself as he struggles to unravel the murders of a famous cat burglar and a prominent politician.
Send me an e-mail at
rick@ollerman.com
for a chance to win one of five signed copies!
Rick Ollerman
www.ollerman.com