AuthorBuzz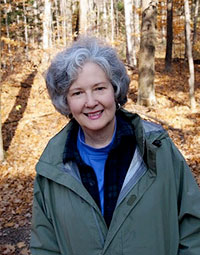 Jean Davies Okimoto
Dear Reader,
I had so much fun writing about Maggie, a retired librarian. When she moves to an island in Puget Sound she meets Walter, a recovering alcoholic children's author who has a history with Maggie they would each like to forget—but a startling new chapter begins. Not only does her wealthy sister arrive uninvited with a disturbing announcement, but she finds herself entangled with Walter and the peaceful days she imagined seem more like navigating white water.
For a chance to win one of five free signed copies, please contact me at
jeandaviesokimoto@gmail.com
.
With all good wishes!
Jeanie Okimoto
www.JeanDaviesOkimoto.com