AuthorBuzz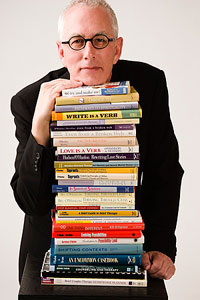 Bill O'Hanlon
Dear Reader,
Tired of the same old issues? You could leave them behind and have a different and better life within a year by making one small change a week.
I'm BIll O'Hanlon, featured Oprah guest, 35-year psychotherapist and author of 30+ books, and I have written an easy-to-read book with one small easy-to-make change per week that will help dissolve old, persistent problems and move you into a new sense of aliveness and possibility. Check out THE CHANGE YOUR LIFE BOOK.
It's challenging to make big dramatic changes (and they might have unexpected and negative consequences), but making small changes in one of three areas (the doing, the viewing and the setting) can bring about big changes gradually. By trying some simple experiments in change once a week, you can have a new life within a year.
Five free books are available as well as a free audio on Seven Ways to Create Change in Your Life. Drop me a line at
Bill@billohanlon.com
for your chance to get your free audio.
I created solution-oriented therapy, a positive approach to change that emphasizes strengths and resources rather than problems and illness. THE CHANGE YOUR LIFE BOOK from HCI brings this approach out of the therapy office and into everyday life. 
Sincerely,
Bill O'Hanlon
www.BillOHanlon.com