AuthorBuzz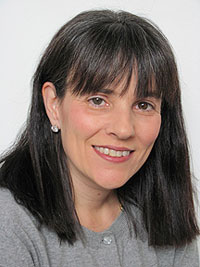 Christine Pisera Naman
Dear Reader,
As my heart was breaking on September 11, 2001 like everyone else's, I was also holding a new life in my arms. That bittersweet day, a story came to me and
Faces of Hope, Babies Born on 9/11
was the result. It was a tribute to those lost as well as a whispering of encouragement to those born (like my son) on a day when the world did not have the time to welcome them. The book takes a step back and reflects while at the same time looking outward at how much we have grown.
Face of Hope
showed just the tiniest bit of light on the darkest of days through the innocent faces of the babies brought to us on that day.
FACES OF HOPE: 10 YEARS LATER shows us just how much we have grown. The baby faces are now the faces of energetic ten year olds. There's promise in their eyes and the goodness in their words and although those lost will never be forgotten it is impossible not to be inspired by those who were brought to us that day. Our reason to go on.
Sincerely yours,
Christine Pisera Naman
FACES OF HOPE: 10 YEARS LATER
p.s. Write my publicist,
kimw@hcibooks.com
for one of 5 free copies of my new book.