AuthorBuzz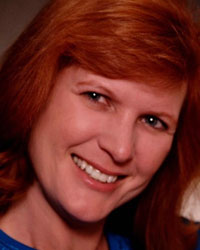 Cindi Myers
Dear Reader,
I'm a sucker for a great love story. From chick flicks to
Romeo and Juliet
to Jane Austen, I can't get enough of two people who are destined to be together, no matter what.
Even better than fiction is a real-life love story. Whenever I meet new people I always wanted to know how they got together with their significant other. So it was a delight to meet Nina Barry and Danny deZavalla, and a privilege to get to share their real-life love story with the world in WORK OF HEART. Just like a fictional romance, Danny and Nina shared a connection and a passion, but had to overcome some obstacles to make their relationship work.
To receive one of 5 free copies of my book, contact my publicist at:
kimw@hcibooks.com
Cindi Myers
www.CindiMyers.com