AuthorBuzz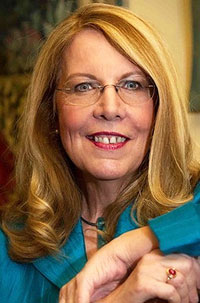 Pamela Morsi
Dear Reader,
How do you mend a broken heart?
You could spend a week wearing a disgusting, smelly yarb poultice, concocted by a genuine Ozarks granny woman.
Or maybe you'd prefer a secret, no-strings affair with a man you just met.
Jesse Winsloe tries both treatments in my latest novel, THE LOVESICK CURE. Between hog slopping, chicken tending and piccalilli production, this refugee into the Lifestyles of the Poor and Redneck finds a local love interest and a home she never knew existed.
Five winners will receive a free copy and your own flock of chickens!
To enter:
PamelaMorsi.com/index.php/contest
Chickens will be donated in your name to a needy farm family through Heifer International.
Pam Morsi
PamelaMorsi.com