AuthorBuzz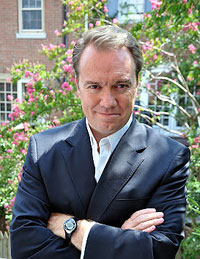 Angus Morrison
Dear Reader,
The bookends of the first decade of the 21st century were essentially greed and terrorism. What happens when a CIA operative turned speechwriter, the sixth richest man in the world, the Russian mob, European technocrats, a graduate student with a big idea, a Swiss banker, a chain-smoking Belgian and a new kind of terrorist all set their sights on a new technology that could ignite the global economy? Find out in my debut novel, BANDWIDTH.
Dylan Ratigan of MSNBC says "Morrison's experience and passion for storytelling paint the pages, launching the reader on a modern tale of human contradiction and adventure." 
I'm giving away five books. Write
danangus67@gmail.com
for a chance to win.
Angus Morrison
www.BandwidthBook.com