AuthorBuzz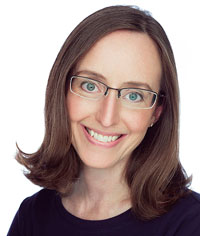 Siri Mitchell
Dear Reader,
Have you ever wished you could be someone else? Ellis Eton, Boston blueblood and walking disaster, plans to do exactly that in LOVE COMES CALLING by running away to 1920s Hollywood. Although she can't deny the way neighbor Griffin Phillips makes her head spin, she's tired of always being a disappointment to her family. But in typical Ellis fashion, her simple plan spirals out of control when she overhears a menacing phone call...with Griff as the target!
E-mail me at
siri@sirimitchell.com
for a chance to win one of five copies of Ellis's madcap tale.
Happy reading!
Siri
www.SiriMitchell.com