AuthorBuzz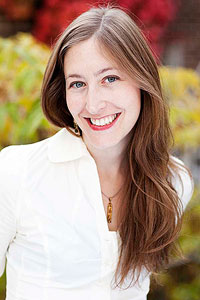 Jennifer Miller
Dear Reader,
Iris Dupont is a precocious teenage reporter reeling from tragedy. Jonah Kaplan is a science teacher haunted by his past. As each investigates a vicious secret society in their remote New England prep school, they begin to uncover deeply buried secrets about their school, their town, and each other. THE YEAR OF THE GADFLY was inspired by the sudden death of my high school boyfriend at 17 and by my brother's ostracism in his prestigious Maryland prep school. Following in the tradition of classic school novels like
A Separate Peace
,
Prep
, and
The Secret History
, it is an exhilarating journey of double-crosses, jealousies, and the lifelong reverberations of losing someone you love.
To celebrate my book launch, I'm giving away ten copies of THE YEAR OF THE GADFLY. I'd love to hear from you, so don't be shy! Email me at
jnymlr@gmail.com
for a chance to win.
Best,
Jen
www.ByJenniferMiller.com
@propjen on twitter