AuthorBuzz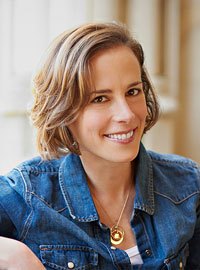 Emily Jeanne Miller
Dear Reader,
Montana stay-at-home dad Logan Pyle's got problems. His father has died, his marriage is faltering, and his son, Owen, is acting out. When Logan finds his wife kissing another man, he snaps. With a maxed-out credit card in his wallet and revenge in his heart, he takes Owen north, where he runs head-on into his father's legacy—and his lovely, young widow, Bennie.
Exploring marriage, parenthood, and the ties that bind, BRAND NEW HUMAN BEING charts the journey we all make from child to parent. I'm giving away five books! Email me at
emily@emilyjeannemiller.com
for a chance to win.
Emily Jeanne Miller
EmilyJeanneMiller.com