AuthorBuzz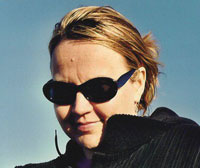 Alyson Mead
Dear Reader,
SEARCHING FOR SASSY: AN L.A. PHONE PSYCHIC'S TALES OF LIFE, LUST & LOVE is my humorous true story of love and adventure on the spiritual path. After a bad breakup, I moved to Los Angeles, where I landed a job as a phone psychic. There I found myself dispensing daily love advice to callers while trying to date again.
Send me an email (
readings@sassypsychic.com
) for a chance to win a free book (5 max) & a free message from the universe, written just for you!
Alyson Mead
AlysonMead.com