AuthorBuzz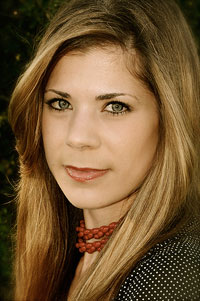 Sarah McCoy
Dear Reader,
I'm thrilled to present THE MAPMAKER'S CHILDREN, a historical-contemporary hybrid novel with a literary mystery twist! Set in West Virginia over 150 years apart, Sarah Brown, the daughter of abolitionist John Brown, and Eden Anderson, a modern-day woman struggling with infertility: two fates woven together when dark secrets are unearthed.
History and destiny are interconnected in a riveting story map. Fans of Charles Frazier,
New York Times
bestselling author of National Book Award winner COLD MOUNTAIN, will delight in this untold adventure in the Civil War south. "THE MAPMAKER'S CHILDREN is marked by rich, closely observed storytelling full of warmth and heart," said Frazier.
New York Times
bestselling author Laura Moriarty (THE CHAPERONE) agreed: "...defining moments of bravery and resilience echo across generations for a truly satisfying story."
As a thank you for your amazing support of this new release, I'm giving away 5 THE MAPMAKER'S CHILDREN copies. For a chance to win, "Like" my Facebook Fan Page and send me a message there.
www.facebook.com/AuthorSarahMcCoy.FanPage
Yours truly,
Sarah McCoy
www.SarahMcCoy.com