AuthorBuzz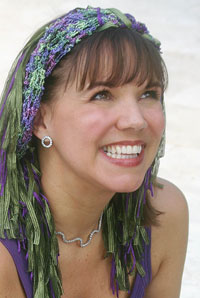 Lisa McCourt
Dear Reader,
Imagine feeling blissfully comfortable in your own skin, all the time. If you've ever longed for a richer life—filled with passion, clarity, and purpose—I invite you to take the 7 deceptively simple, transformative steps to JUICY JOY.
With an interactive website and free audio downloads, JUICY JOY is ideal for group sharing, and I'm always happy to visit groups via Skype or phone. For a chance to win signed books, a private JUICY JOY training session, or a Kindle, e-mail a smile to
contest@LisaMcCourt.com
.
All love,
Lisa
www.LisaMcCourt.com