AuthorBuzz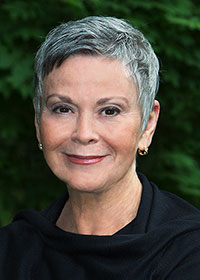 Julie Maloney
Dear Reader,
When eight-year-old Vinni Stewart goes missing from a New Jersey shore town, her mother Maddy becomes the one left behind. When her NYC neighbor, a noted artist, coaxes Maddy to paint, she reconnects to her passion and earns international recognition. Intrigue follows Maddy to Brooklyn where she stumbles on something she shouldn't have as she searches for her daughter.
After a chance viewing of a sketch by Kaethe Kollwitz at the Morgan Library in NYC, I embarked on a research trip to Cologne, Germany. There, I visited the Kollwitz Museum, and chose Kollwitz as my muse. She inspired me throughout the writing of this debut novel. 
I'm giving away five signed books. Email me for a chance to win a signed copy of A MATTER OF CHANCE -
julie@juliemaloney.net
Thank you for your interest!
Julie Maloney
JulieMaloney.net