AuthorBuzz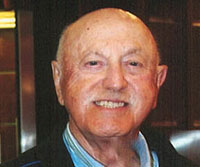 Allen Malnak
Dear Reader,
A worldwide Nazi resurgence isn't just possible but likely unless Dr. Bruce Starkman beats numerous murderous Nazi thugs to the secret document contained in the vile silver box his uncle buried fifty years ago in a Czechoslovakian forest. The search takes Bruce and an aggressive, attractive Israeli woman to Europe while being pursued and attacked by groups of vicious neo-Nazis. This thriller grabs its readers by the collar and tells them to hold on tight.
"This thriller goes beyond keeping readers up late at night. It will affect their dreams as it did mine."—
Heartland Reviews
: Bob Spear, Publisher, Chief Reviewer
"An ending so riveting you will stay glued to the printed page and pray for both Bruce and Miriam."—Fran Lewis, Author and Radio Show Host
"The thriller market seems increasingly saturated by books that fail to thrill, so Malnak's debut is a nice surprise."—
Kirkus Review
I recommend this book to anyone ... looking for a gripping, fast-paced novel."—
Rebecca's Reads
I'm giving away five autographed books. Write to me—
drallenmalnak@aol.com
— to win!
Allen Malnak
www.HitlersSilverBox.com