AuthorBuzz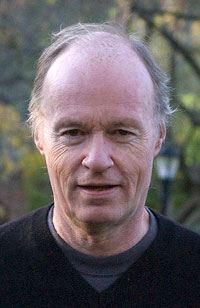 Doug Magee
Dear Reader,
NEVER WAVE GOODBYE is the story of Lena Trainor, a woman who puts her only child, nine-year old Sarah on the bus to camp Arno, goes back in the house to prepare for two weeks alone with her husband and is horrified when, fifteen minutes later, the real bus from Camp Arno arrives. Three other children have been kidnapped with Sarah and taken to a remote cabin in the Adirondack mountains. What follows is an unusual suspense novel, one based as much on a mother testing the bond she has with her daughter as it is on sleuthing
"NEVER WAVE GOODBYE blasts right out of the chute with a terrifying premise and doesn't ease up until the final pages. It's a wrenching first novel that grips the reader personally and emotionally and makes one ask, 'What would I do in similar circumstances?'" — C.J. Box, Edgar-winning author of
Nowhere to Run
Join me at
www.DougCMagee.reellies.net
for a chance to win one of five free copies of the book. And for the first three months of publication I will be hosting a Read With The Author feature in which you can ask questions and make comments as you make your way through the book.
Have a good read.
Doug
www.DougCMagee.reellies.net