AuthorBuzz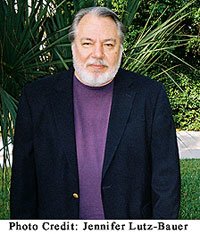 John Lutz
Dear Reader,
Like most writers I'm often asked, "Where do you get your ideas?" The question is difficult lately since I write serial killer books. It seems real life killers are claiming more and more victims lately, or maybe it feels that way because of increased media coverage. My fellow thriller writers and I must walk a narrow line, providing entertainment that's also horrifying. Whatever horrors we create, real killers devise even worse ways to kill and/or torture, there is no shortage of genuine brutality. So we writers have to walk that line and I hope in the aptly titled SLAUGHTER I've maintained a delicate balance.
I'm giving away 5 books. Visit
www.kensingtonbooks.com/winfreebooks
for your chance to win!
John Lutz
www.JohnLutzOnline.com